During a major shift in both branding and clinic location, Voyage Healthcare turned to Denamico for a major overhaul of their pay-per-click campaigns.
Challenge
After 60 years of providing high quality care to the Twin Cities, North Clinic rebranded to Voyage Healthcare and relocated one of their four clinics, all within a span of two months.
A big step forward for your business can be a great time to make seismic changes in your advertising strategy. With two major shifts happening at the same time, Voyage needed to quickly and efficiently update their pay-per-click advertising campaigns.
As an established marketing partner in the digital space, Denamico was a perfect fit for the task at hand. The project focused on meeting both short- and long-term needs: invigorating basic awareness, promoting the new location, and increasing the awareness of the rebrand.
Solution
In order to meet the established objectives, Denamico built three new campaigns including keyword research, keyword curation, ad text, and audience targeting :
A fresh general awareness campaign
A campaign highlighting the new clinic location
A campaign focused on "North Clinic" keywords to build awareness of new "Voyage Healthcare" branding.
The Denamico team had the opportunity to build new campaigns from scratch, so we took the opportunity to rethink the existing keyword strategy. In our new approach, we used an extensive long-tail keyword list to drive more and more qualified traffic at a lower cost-per-click.
Results
Not only did the new campaigns achieve the established goals, but they also generated more traffic and leads at a lower cost than previous campaigns.
In the first full month of activity:
Increased clicks from an average of 269 clicks/month since April 2018 to 1084 clicks in June 2019 (a x4 increase in clicks).
Increased impressions from 6k/month since April 2018 to 34k impressions in June 2019 (x5.6 impressions).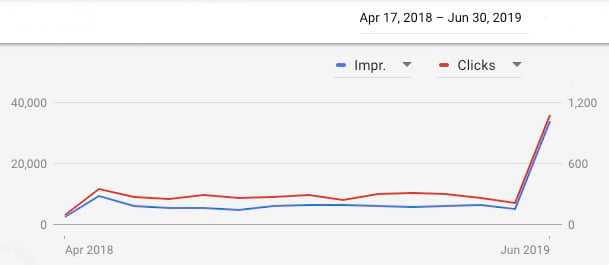 Cut costs from $4.49 avg CPC (all campaigns, April 2018-May 2019) down to $1.43 avg CPC (General campaign, June 2019)
Phone calls from ads increased from an average of 8.3 phone calls per month (May 2018 - May 2019) to 81 calls in the month of June 2019, an increase of x10.
Let's Grow
Contact us to chat about your HubSpot CRM, Website, or Automation challenges today.
Let's Talk