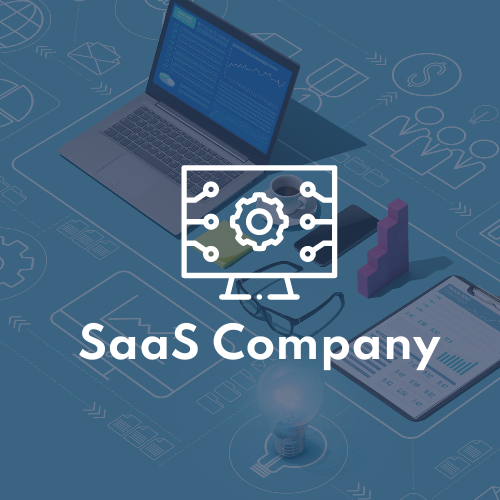 14 days for Migration from Marketo to HubSpot
A SaaS company reached out to Denamico in a panic. They were at risk of not having a marketing automation platform.
Their Marketo subscription was ending in 2.5 weeks and after a failed migration with another agency, they were in a bind.
50,000
Records Migrated from Marketo
10 days
To Implement HubSpot
33%
Consolidation in MarTech Stack
The Challenge
The main challenge for the SaaS company was to meet the expedited timeline. There was a lot to accomplish in a short amount of time including:
Align stakeholders to make quick decisions
Migrate from Marketo to HubSpot
Integrate HubSpot with Salesforce CRM
Onboard SaaS Marketing Team
Implement Marketing Hub items

Lead scoring
Campaigns
Marketing assets
Forms

Migrate 3 chatbots from Drift to HubSpot
QA, test and deploy HubSpot solutions
The Solution
Denamico assisted in using the Salesforce integration by mapping existing properties, establishing lists, views, and filters to see the correct information in HubSpot, and setting up scoring criteria which flowed into the syncing of leads to Salesforce.
From Marketo, Denamico migrated:
Email Templates
Forms
Workflows
Campaigns
From Drift, Denamico migrated:
HubSpot to Salesforce ERD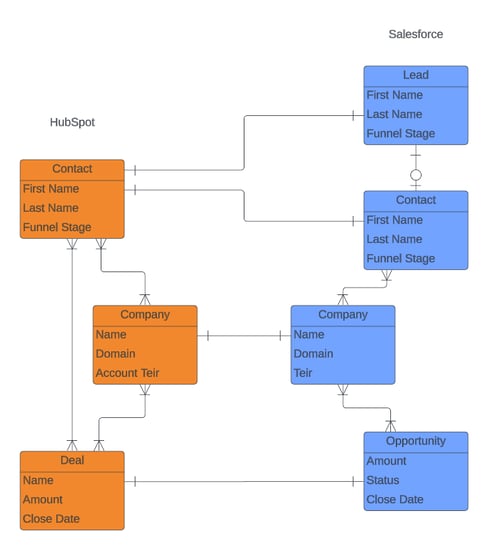 Additionally, collaboration was key as numerous team members from both the SaaS company and Denamico worked together to deliver their assigned portions of the project with precision and efficiency - with each team member responsible for their specific section.
The Impact
The SaaS company had zero downtime on their marketing initiatives and saw an immediate impact from a consolidated tech stack:
The client used HubSpot to maintain their existing campaigns and launched new marketing initiatives.
The client's website was able to host the new chatbot which eliminated some subscription costs on their end.
With the integration to Salesforce, the sales team members were able to see valuable and accurate information (including lead scoring) in Salesforce, enabling them to prioritize the right leads, at the right time.
Through careful coordination, the project was successfully executed within the expedited timeline.
| | |
| --- | --- |
| | HubSpot Onboarding Accreditation |
HubSpot Solution

Marketing Hub Enterprise
Data Migration
Marketo → HubSpot Marketing Hub
Drift → HubSpot Chatbot
In order to meet the project's expedited timeline, Denamico made a strategic decision to allocate dedicated team members to the migration from Marketo and Salesforce integration. This allowed for daily meetings and updates, resulting in a highly satisfied client and completing the project 2 days early.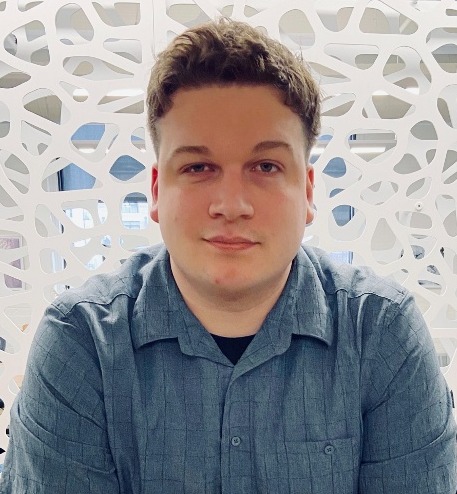 Daniel Tondra
Denamico Solution Architect
Let's Talk HubSpot!
At Denamico, we love helping people maximize HubSpot to achieve growth.
Whether you're new to HubSpot or looking to consolidate your systems, let's start with a complimentary consultation to pinpoint some areas where HubSpot can do more for you and your business.