Lead Scoring Made Simple Template
Lead scoring is an essential tool for any business that wants to streamline its sales process and make the most of its marketing budget. By taking into account both explicit and implicit factors that indicate a lead's level of interest, lead scoring allows you to prioritize your marketing efforts—and your budget—in a way that's most likely to result in actual sales.
If you're not already using lead scoring as part of your sales strategy, what are you waiting for? Download the Lead Scoring Template today and see how much it can help your business grow.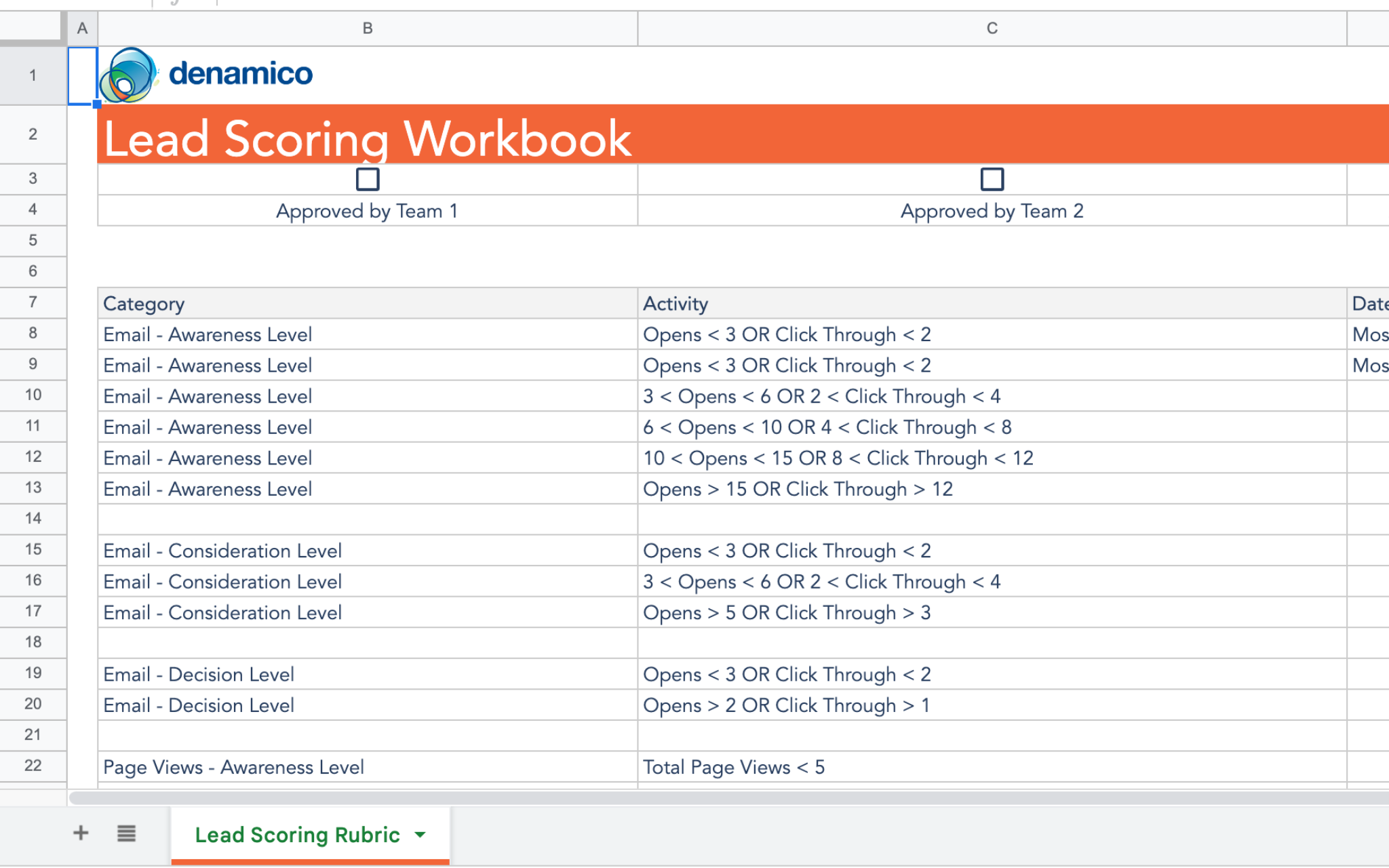 Looking for specific advice?
We can help you:
Identify what type of lead score strategy would be most valuable to your business and current situation


Identify attributes or values for your lead score model


Answer additional questions about implementing lead scoring


Troubleshoot and resolve challenges related to launching your lead score or lead hand-off process in HubSpot
Schedule a 15-minute meeting with our team